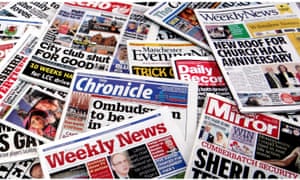 As Trinity Mirror closes another free title while bemoaning a lack of audience, a US newspaper owner tells it like it is: journalism is of secondary importance
Further reading: Curran (1986) – In your theory booklet.
Curran (1986) argues that the advertising industry has a major influence on the structure and output of the British print media.  It is argued that media producers focus on providing the media for the sectors of the population that the advertising industry wants to address.  For many publications, advertising is the main source of revenue and therefore the advertisers could wield significant power in print publications and may affect the content; the use of sponsored promotions in magazines like Empire may seem harmless, but what if a newspaper was reluctant to print a story because it might upset one of their major advertisers?
Source: A print publishing reality: advertisers, not readers, are the customers | Media | The Guardian